Hi everyone,
to make room in the drawers again, my Tokujho Nakiri is allowed to go.
A really nice authentic Kurouchi Nakiri for fans of not that high blades. Traditionally forged using the Warikomi process.
Really good heat treatment of the Shirogami. Ho-wood handle in Rokkaku-Hanmaru shape and translucent horn ferrule
Blade length: 180 mm
Total length (measured): 321 mm
Blade height at the throat: 53 mm
Warikomi construction with cutting edge made of Shirogami 2, hardness: 63-65 HRC
Weight (according to kitchen scales): 165.0 g
Price
:

210

170 EUR / 200 USD incl Shipping in EU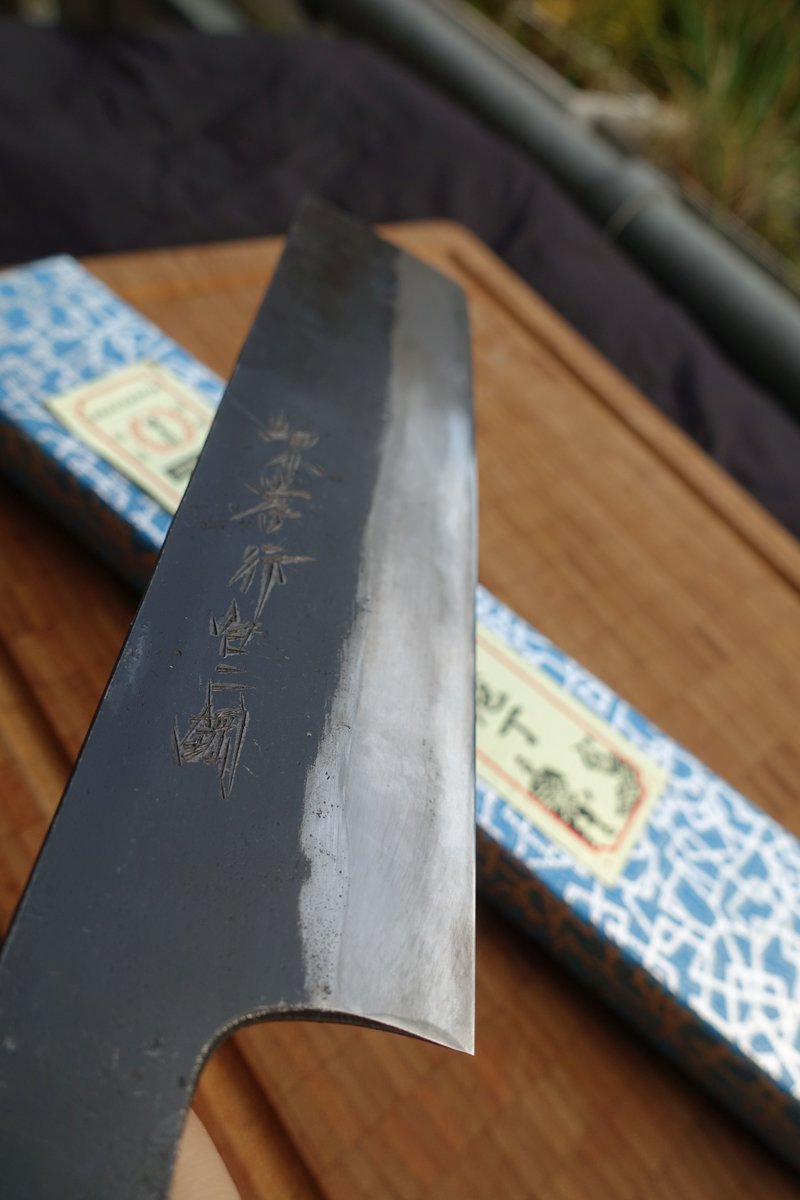 Was thinned once by me on Jnats. Of course with slight traces in the Kurouchi but otherwise in good condition.
Pictures correspond to the current state.
Regards, Iggy
Last edited: