I want to (finally!) buy a Japanese knife, but unfortunately my choices are VERY limited. I need to buy locally, so both because of budget and specially because of very sparse availability my options right now are quite limited. Despite that I managed to source out these two Tojiro models. Though I have zero practical knowledge about Japanese knives, I'm aware that these are not high-end blades, but I think they will suit me nicely. I want a stainless blade for slicing and delicate work, with a more enduring edge, as a compliment for my Solingen blades. Like my other knives whatever I get will be babied and it will not be the only blade available, so it doesn't have to be extra-tough.
These are my two options:
1)
Shippu BLACK DP Damascus
(model
FD-1594
):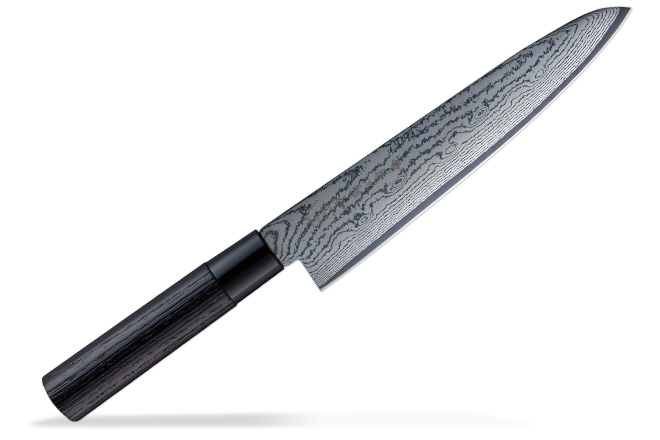 According to their site, the steel is
"VG10 + Low- and High-Carbon Stainless Steel (Oxide black chemical conversion coating)"
and has 63 layers of Damascus with a HRC of 60.
2)
Zen BLACK 3 Layered Cobalt Alloy Steel
(model
FD-1564
):
Blade steel is
VG10 + 13 Chrome Stainless Steel (Oxide black chemical conversion coating)
.
I know there are a ton of other options out there, probably many better, but as I said, my choices are limited. In fact, I literally have these two options right now. So between these two, is one of them a clear winner compared to the other? If so, why?