Joined

Nov 16, 2015
Messages

25
Reaction score

2
Cyber Monday is our biggest sale of the year! Up to 50% off retail!!!
For 28 hours, starting at 8pm (PST) on Sunday, December 1st and going through Midnight on Monday, December 2nd, we'll post a set of featured items -- each with an incredibly discounted price (up to 50% off retail!!). The items will change every two hours, so be sure to keep checking back frequently.
Due to the level of the price cuts, we cannot reveal which items will be included in the sale until they are listed on the website.
culinary knives and tools -- tactical and EDC knives -- custom knives and accessories -- shaving and manicure
Once the sale has begun, click here to see:
Epicurean Edge -- kitchen knives & accessories
BladeGallery -- custom knives & accessories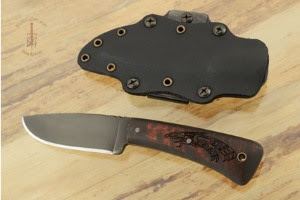 BladeConnection -- tactical and practical knives & accessories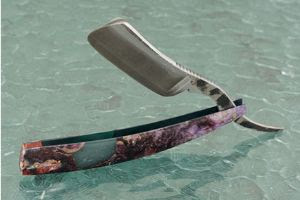 ShaveEnvy -- shave & manicure
Word of mouth is everything. Please pass this e-mail onto friends that you think might be interested.
* Offer valid from December 1st, 2019 - December 2nd, 2019. Purchases must be made between these dates to qualify.
* No additional discounts apply to these specially discounted items.
* Discounts only apply to items purchased through BladeGallery Inc websites --
www.bladegallery.com
,
www.epicedge.com
,
www.bladeconnection.com
,
www.shaveenvy.com
(no retail store or phone orders will receive the discount)
* Discounts cannot be applied retroactively to already completed sales.
* Sale price is only valid during the time items are displayed on the website.
* We will begin shipping items from the sale on Tuesday December 3rd. We will get all orders processed and shipped as quickly as possible. Please understand that due to the large number of sales during Cyber Monday, orders may take several days to process and ship.
* We will do our best to combine orders placed throughout the sale that are shipping by the same shipment method and to the same address. We cannot always guarantee that we will be able to combine orders.
* If you wish for local pickup at our gallery, please mention that in the comments. We will remove shipping costs when we process your order. If you are picking up your order, we will have your items packed up and ready to go by Friday, December 6th. Please be sure to pick up your order on December 13th or before.
* This is a non-monitored email account. If you would like to email us, please send us an email at:
info@bladegallery.com
.
* A 10% restocking fee applies to all purchased made during the Cyber Monday sale. This fee applies to all returns, exchanges, and cancellations.
We hope that you enjoyed this e-mail. You are receiving this e-mail because you have purchased items from our company. We only send out a very small number of e-mails each year and we never share our mailing lists with other companies.