Hello,
I am selling my 2 Ryusen Blazen gyutos:
Ryusen Blazen Western gyuto in 240mm BZ-103 240/49/230g, SG2, EUR 300
Ryusen Blazen Western gyuto in 270mm BZ-102 267/53/305g, SG2, EUR 380
Shipping in EU is included, payment in EUR only, and PayPal is included acc. to KKF rules (although a rip-off).
While the 270 is almost new, the 240 hasn't been used much but it has taken some micro chips after contact with crispy pork belly and it has been sharpened freehand once. Here are some pics: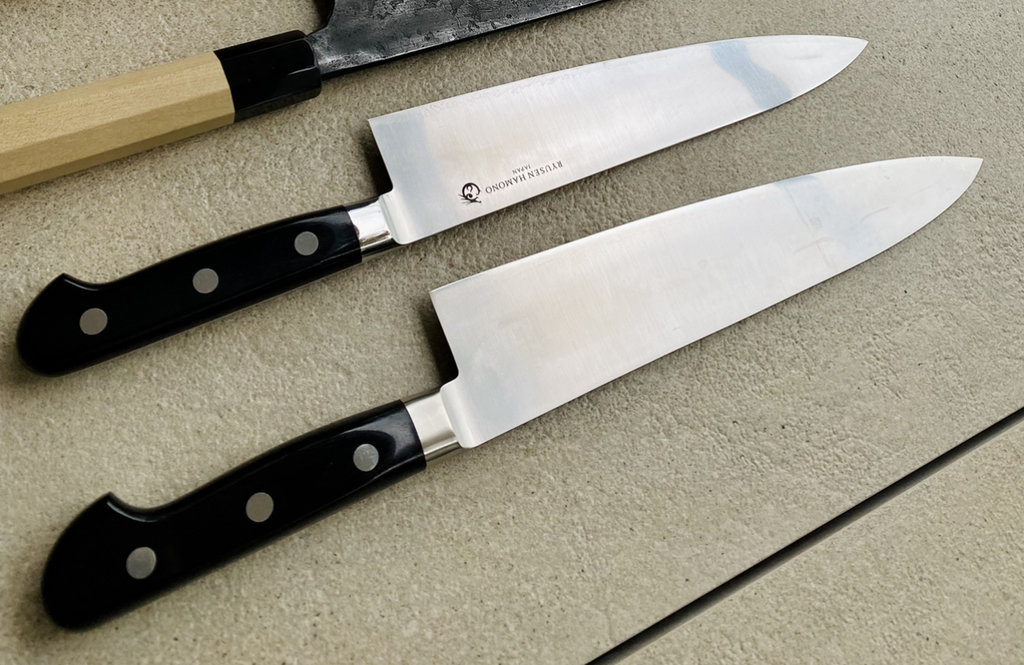 Please PM.