Hi everyone,
up for sale is my Mert Tansu Gyuto that I recently traded.
A real laser!
Unfortunately, lasers are no longer for me ... I much prefer workhorses
Nonetheless, I wanted to try a "real" Tansu and it didn't disappoint. Simply an elegant, well made laser with great looks, a good performing blade and a spectacular handle!
- Handle: walnut grain stabilized, brass ferrule
- Dimensions: blade length 208 mm, blade height 51 mm, weight 162 g
Available for
590 EUR / 700 USD
520 EUR / 630 USD including shipping in the EU
International shipping we can discuss, but I would prefer EU offers.
The photos correspond to the current condition with freshly removed patina: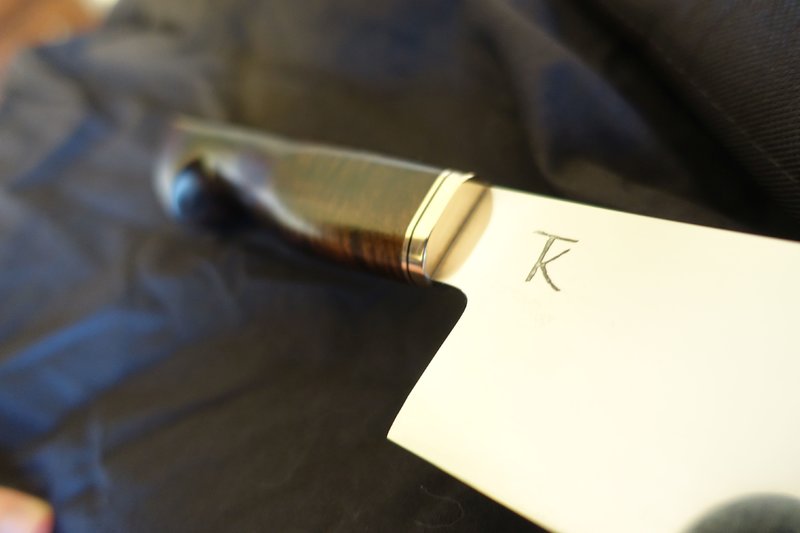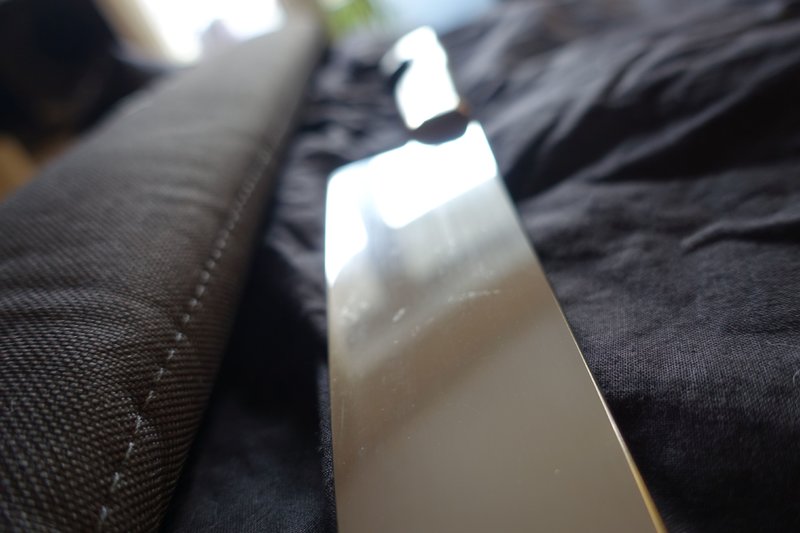 Only trade options:
- Watanabe Aogami Honyaki
- Kamagata Usubas (Doi, Ikeda und co.)
- Shigefusa / Kato
- Customs Xerxes, Dalman, Raquin, Nguyen or similar (Gyutos, Sujihikis >250mm)
- Giantmouse Folder (GM5, GMP5, GM2, GMP2, GM1, GMP1... no"ACE" Folders)
- TRC South Pole Apo Finish
Iggy
Last edited: