kasumi nut
Supporting Member
Joined

Jan 13, 2015
Messages

1,308
Reaction score

691
We collect knives and the very top of our collection is seldom the best cutting tool but the biggest quantity of handcraft put into a blade.
The kitchen knife as piece of art.
Every time I'm holding this blade I'm thinking
Is it possible to find a better one? hmmm... Have I already seen one? no, never.
Even if the Okishiba Masakuni was quite in the same ball park.
When it comes to art, we're dealing with taste, wich is quite difficult to measure. For my taste, this is the maximum ever done on a knife.
Best bang for the buck? I don't know. Though one forgets the price quite soon.
Best for price no object: Yes.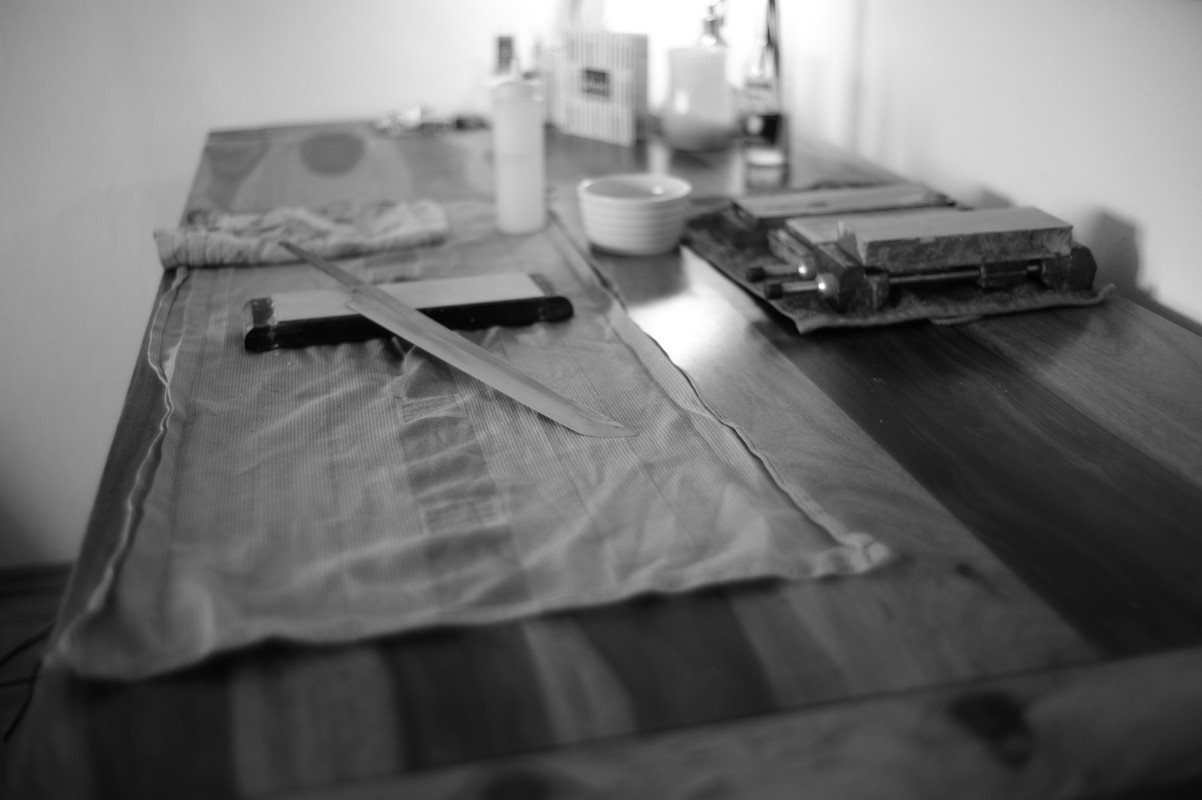 It's been almost three years of waiting time. Now, the blade is here.
This is a 300 mm yanagiba with sword-like tip, a honyaki made of tamahagane (Bushido serie) by Yasha Yukawa.
https://sensedged.weebly.com/
In one hand the finish was quite rustical, I mean
not finished
. In the other hand it was already better than on any knife for any price.
BTW. already seen a single honyaki BNIB finished on stones?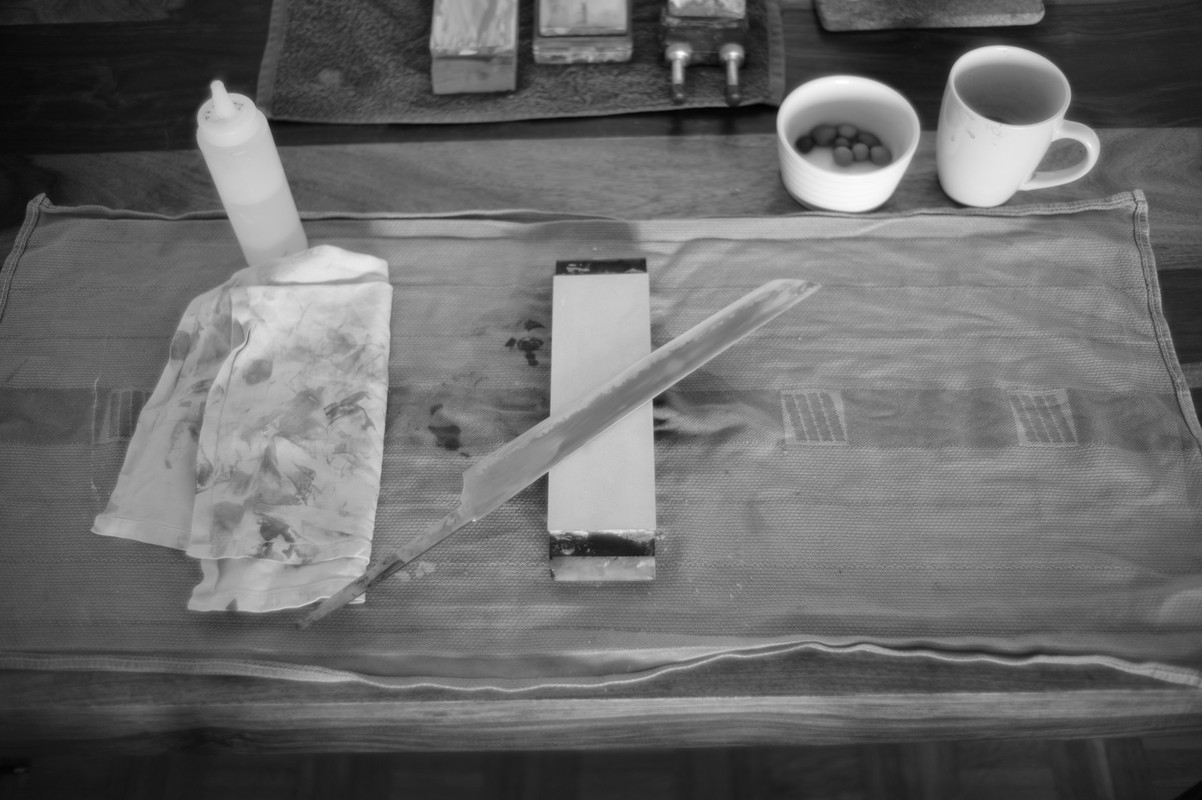 Now I'm taking the time to make the blade alive. On #2000 at the moment. It may take a while and I'm very, very excited to see the result
Last edited: