Joined

May 1, 2012
Messages

2,168
Reaction score

1,200
Hi,
this may be a long shot but I have a couple of knives I almost never use. I thought maybe it makes sense to give seomeone else the chance to try these out and entertain some
trade against
, well, against what??? I think I'd like to limit my search to
gyutos from Western makers
, such as (but not limited to) Yanick Puig, Dalman, Kamon, or Comet to name just a few. My taste is quite special, especially when it comes to aesthetics. But let's see what you've got! Please PM!
Here are the knives I can offer: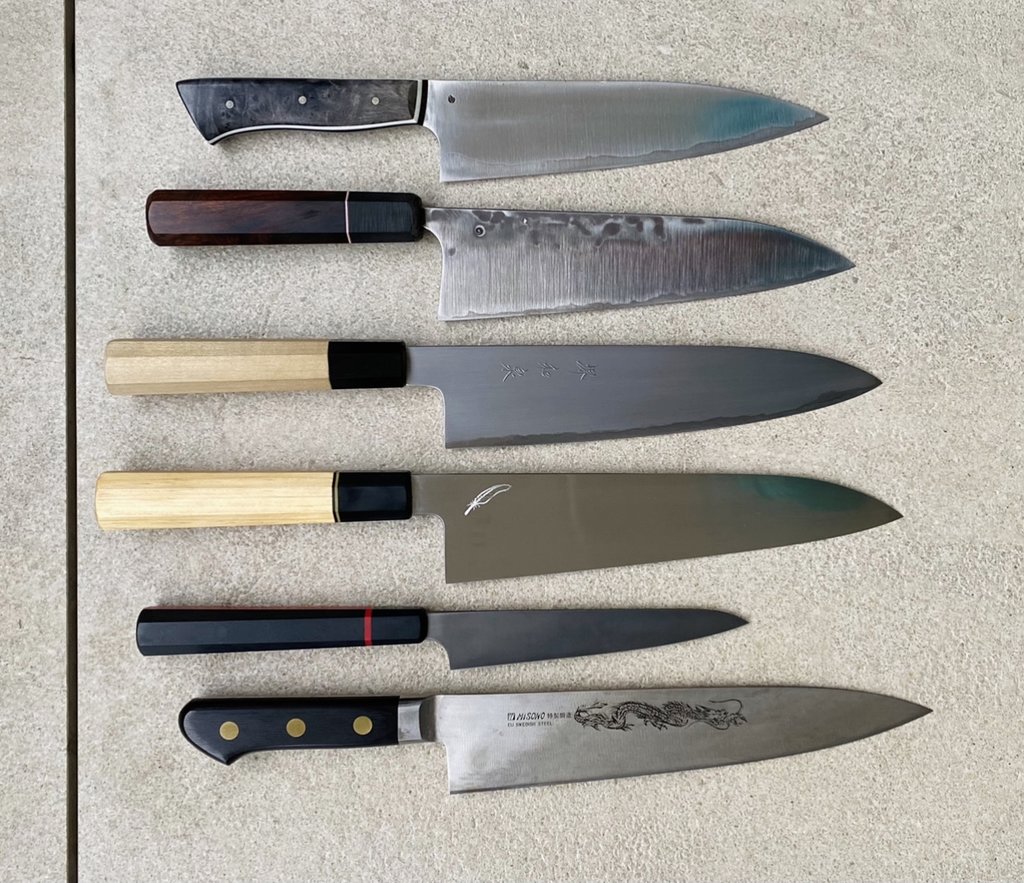 Carter Muteki 200/50/170g Western gyuto W#1 in stainless clad with stabilized black dyed maple and black and white liners - 320 €
SOLD: Carter Muteki 215/56/190g wa-gyuto W#1 in stainless clad, octagonal desert ironwood handle with black Micarta ferrule and white and red spacers - 360 € SOLD
Ikeda 240mm 226/52/170g B#1 wa-gyuto - 375 €
SOLD: Kippington 235/55/190g wa-gyuto in CPM-154 , work-pony convex grind, octagonal Pine/Brass/G10 handle - 460 € - SOLD
Andrei Markin 152/29/122g wa-petty, XB5 Steel (Russian equivalent of 52100) in 62HRC, octagonal handle in red and black micarta - 180 €
Misono Dragon 240mm 247/50/240g Western gyuto - 130 €
If you have something nice to offer, please PM!
Knives are in but trades are not limited to Europe.
Last edited: