Hello everyone,
For sale is my 240 Mazaki Hongasumi Gyuto in Aogami 2 with an octagonal Wa handle made of ebony with black horn.
Only used a few times to make dinner. Sharpened once.
Has some patina (which can be removed if desired) and a small mark on the blade (see photos just in front of the handle). I assume from the handle installation.
A very nice workhorse with a nice taper. No warpage in this one (see photos).
I also include a (not pictured) 240 friction fit Wenge Saya from Knives&Stones.
Price: €710/780 USD including shipping in Europe.
International buyers pay extra shipping costs.
No trades (except Jiro Wa-Gyuto 240 or Sujihiki 270)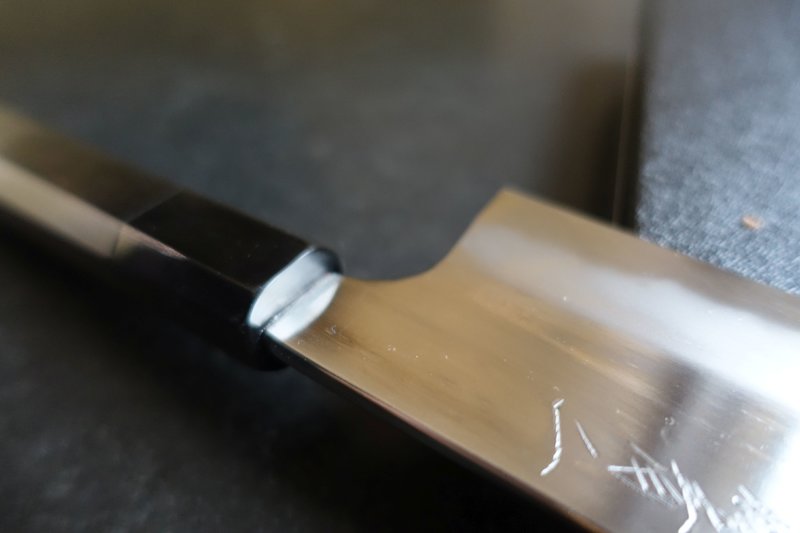 Gruß, Gabriel